Floor Standing Kiosks high quality features & solutions for presenting information, assisting clients, enhancing businesses, all applications, extra props
Floor Standing Kiosks usage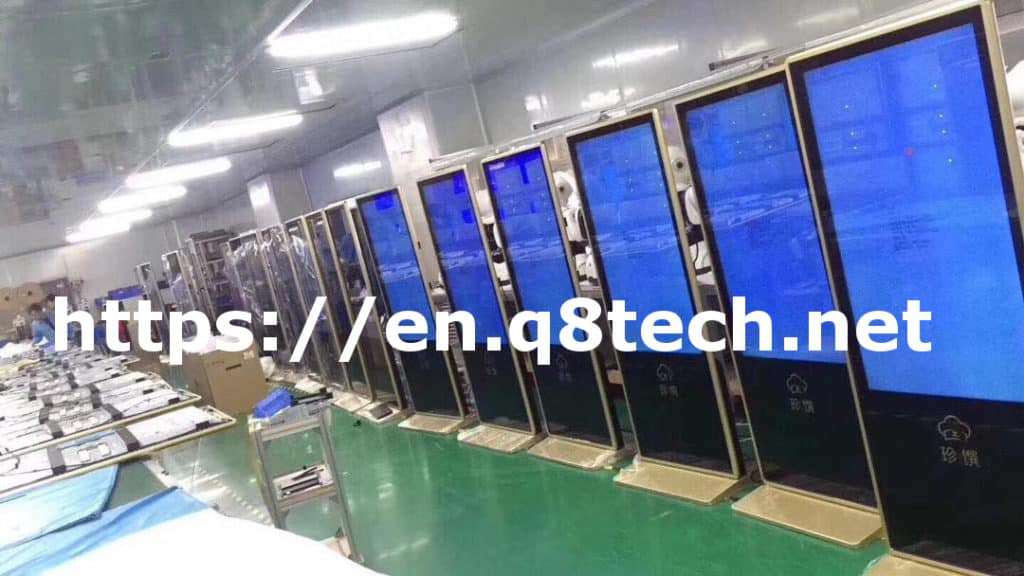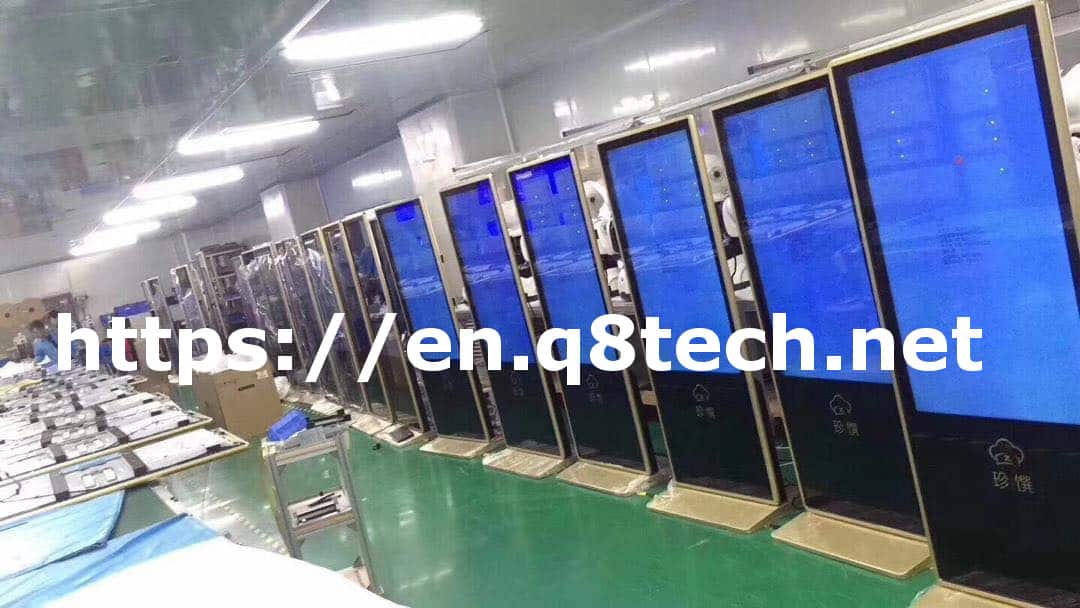 Floor standing kiosk is an ideal way for quick communicating with your target audience.
It can be used for almost any application.
Floor Standing Kiosks are typically designed as free-standing units or floor mounting (bolting to the floor).
Benefits of Floor Standing Kiosks
These models are perfect for both standing users and those in wheelchairs.
They are also helpful and provide easier service to people who
prefer shopping without any help of any other persons.
As well as alleviating long shopping or getting service steps for customer service,
they upsell products as customers scroll.
Enhance customer experience
Floor Standing Kiosks allow users to get quick access to your full menu of goods.
This so they can easily shop and access their loyalty program account before checkout.
member account access can remind customers of their order history, favorite items.
Reduce operational costs and increase productivity
Floor Standing Kiosks save Free employee time and allow him
to focus on those customers who are looking for assistance .
You can analyze your customers' data and personalize their experiences .
Predictive technology can help upsell
Our Floor Standing Kiosks allow customers to select, purchase and print tickets for movies, events, concerts or for self-service .
They enhance any lobby, interactive exhibit, or open space in need of a modern touch.
They provide information for visitors to your location.
make your clients easily find their route to any shop, department, room or location.
recommend specific routes for disabled people.
allow customers to quickly find the brand, the product or the category.
allow you to display images, videos or flash animation to viewers .
gather data
The data collected are centralized by the software and can also be sent to an existing database.
Floor Standing Kiosks specifications
This modern product has many great properities and general features that
make it prominent among ways of advertising and display
An interactive touchscreen .
A bar code scanner allows for price check and product availability.
A credit card reader for ecommerce transactions.
The sleek pedestal design and small footprint fits easily in multiple locations.
Unparalleled front service and maintenance access.
Keyed locking security.
Removable storage panels
Internal knockouts for electrical junction boxes
External cable pathway knockouts
Integrated passive cooling
Lightweight.
Smart designs
Custom colors & logos can be special ordered.
Easy to use Semantic Search
comes with a " ticket printer, multi-touch monitor, an optional bar code scanner and a credit card reader.
Completely multi-touch
Horizontal, touch screen monitor.
Impressive over sized touch screen.
Data Gathering
Users can register directly on the interface.
Our Floor Standing Kiosks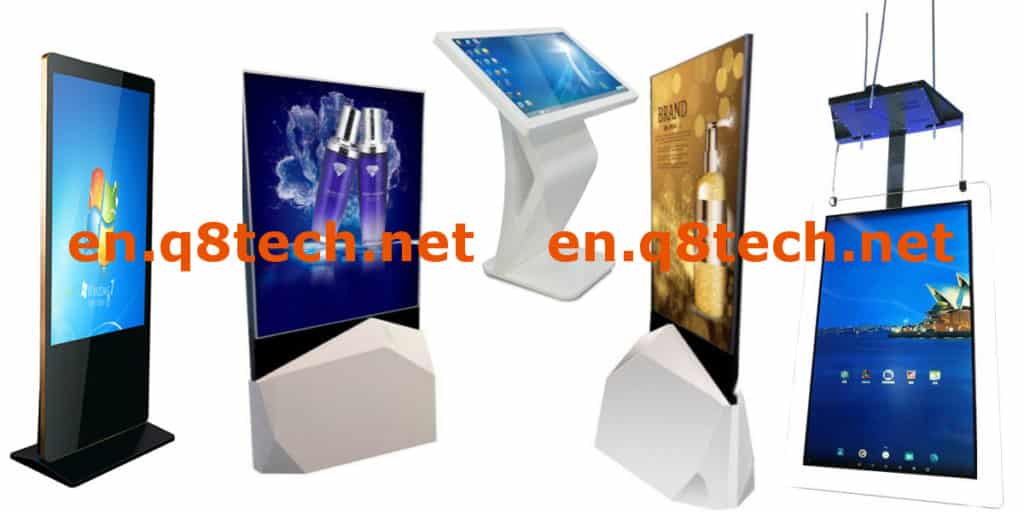 Our standard floor standing kiosks
accommodate printers, card readers, fingerprint readers, signature pads, scanners and more
Ideal for check-in, enrollment, document printing, and more.
Slim and sleek – designed to fit anywhere.
provide a bright, bold, large format digital display.
portrait and landscape orientations.
great for directories and wayfinding.
Save the floor space for more product or visitors.
durable and compact solution for any industry.
a program to promote your brand and build customer loyalty .
customizable options.
Our company ideal & smart solutions
Our established big screen company is a pioneering display provider in kuwait and some other Arab countries.
We unite digital-experience with on-site brand engagement.
Our team offer designed solutions and deploy them to allow our customers to elevate their brands and connect with their today's visitors, guests and viewers.
Our products are angled for focus amongst high volume foot traffic.
They exceptionally raise on-site awareness of audience and users.
It is the combination between smart designs and different sizes, that
grants an array of customization options and brand personalization.
Our company supplies both customers and employees with standing and wall kiosks to
deliver an interactive experience that offers convenience and order process efficiency.
We can not forget customization options so that our kiosks can match your
environment and builds brand loyalty with your visitors.
If you are looking forward to getting a perfect solution for advertising or presenting services,
We offer the widest range of Floor Standing Kiosks and led screens sales & rental.
You ensure to make an impact with your targeted audience.