Vertical Display Screens LCD best way to attract clients through the audiovisual effects, colors and interactive touch providing a perfect experience
Vertical Display Screens lcd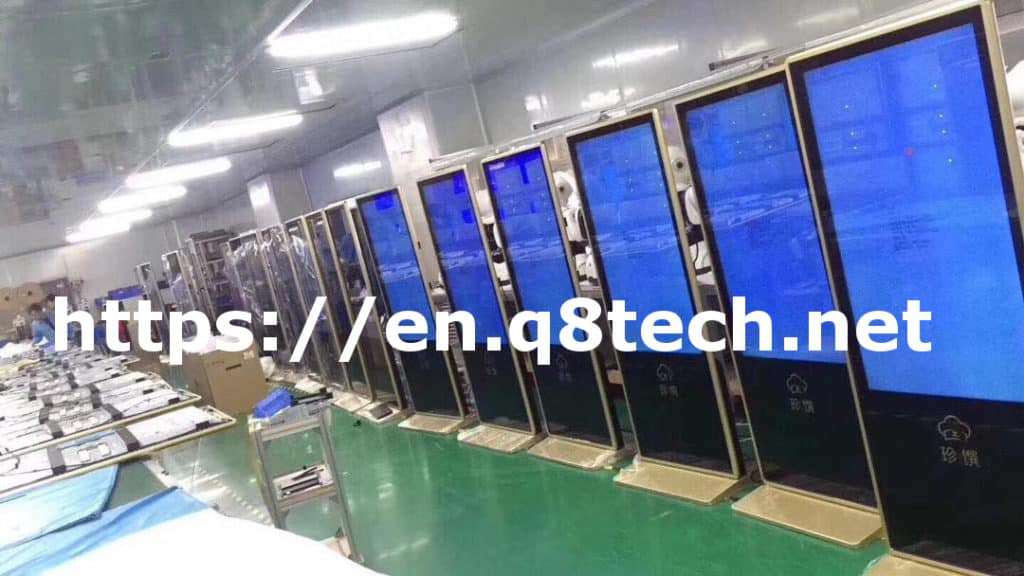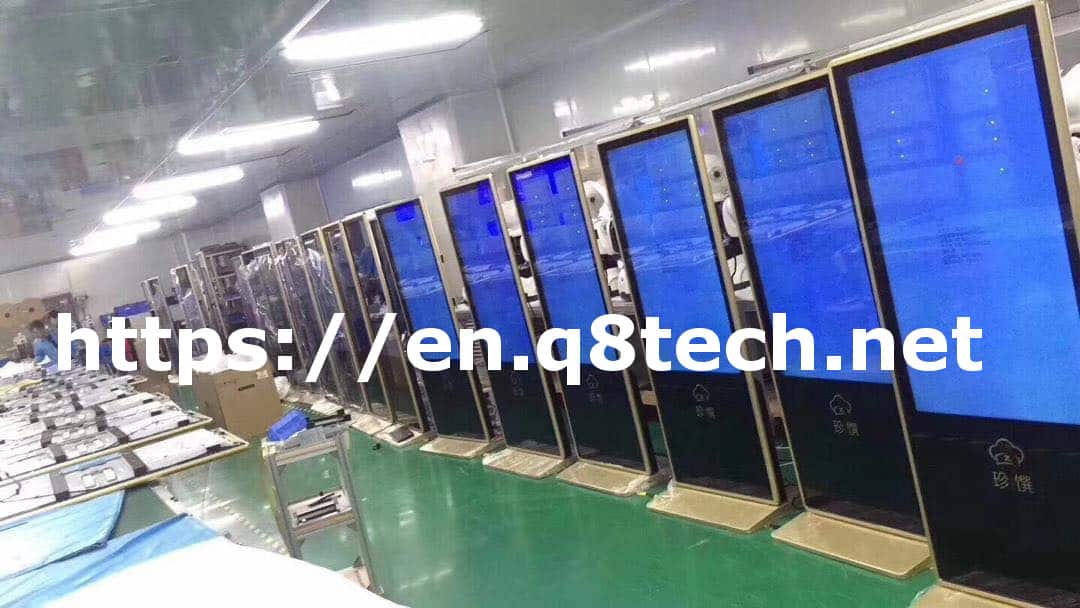 Also known as Longitudinal displays or floor standing lcd.
Floor kiosk stands firmly on the floors as it has a relatively wide
base to stand still without moving or being affected by even strong winds.
However, it can be easily moved from one place to another as it is relatively lightweight.
They are unique interactive screens .
Their great capabilities that have been supported make them the ideal
choice for all indoor and outdoor places; institutions, businesses, shops,
companies, commercial buildings, shopping malls, hotels, restaurants,
travel offices, pharmacies, hospitals, health centers, private clinics, banks,
stock exchange, exchange offices, insurance companies, post office,
subway stations, airport, gas stations, schools, libraries, cinemas, museums,
education and training halls, conference centers and meeting rooms, halls,
stadiums, theaters, parks, clubs, fitness halls, clubs, beauty salons,
exhibition halls, offices, clubs, massage rooms, bars and more .
Its pivotal role is not only to display advertising, but also to enable customers within your business
to check prices, discounts, existing goods, services and categories.
Also visitors can book tickets, know appointments, and service rates .
They can actually be used as a guide.
Vertical Display Screens Design and features
Various shapes, including the shape of an iPhone or tablet.
Highest safety and reliability through toughened glass facade, providing the highest protection when used in public places.
Can be attached to the display stand for easy movement.
The touch screen is relatively thick.
Relatively thickness of the bottom base.
Slim design gives users better convenience and visual experience.
Natural resolution, 1920×1080 or 3840 × 2160 ( HD – Full HD – 4k ).
Front frame material is aluminum & steel inclusions.
An advanced longitudinal screen running Windows operating system and the version is chosen by the user.
Support various playback formats.
Large and fast flash memory.
Withstand high temperature and humidity .
Natural color depth and color display.
Additional functions such as light and heat sensor.
HDMI – USB – SD – VGA input and output.
Equipped with a master intelligent control chip to reduce cost and power dissipation.
Timing function where ads can be displayed at the preset time.
Quad-core CPU with very large storage capacity.
Very energy-saving.
Durability and strength against bumps and scratches.
Avoid bad performance when the image is fine-tuned.
All these and other advantages make our customers satisfied with our products
and services to meet their different display needs and provide excellent cost performance.
longitudinal displays Specifications and characteristics
The start and stop time of the ad can be set.
The sound effects provide a powerful advertising effect.
The Android system supports a variety of applications.
Programming system is optional.
Network remote control to publish ads quickly.
High brightness.
Video formats AVI, rm, rmvb, MKV, WMV, MOV, MP4, DAT, VOB, PMP, MPEG, MPG, FLV, ASF, TS, TP, 3GP, MPG
All audio formats and formats.
Infrared control, touch control.
The response time is very fast.
The contrast rate is very high.
LED backlight type.
Horizontal and vertical viewing angle.
The picture is striking, clear and accurate.
The latest industry in displays.
Large storage memory.
Play various video and music files.
Support playback of videos, images, animations, visual effects and text.
You can run an ad and then another or change it.
Decrypt playback formats.
Rotate the screen automatically.
Support split screen into eight parts with three subtitles and also display
Video, logo, history, news, etc.Instant Messaging.
Manage files by deleting, editing, copying, and changing.
Content Scheduling.
Support Wireless LAN / Wired (LAN).
Download new ads via USB
Support multiple languages ​​such as English, Chinese, French, Italian, German, Spanish …..
High resolution image.
Wide viewing angle.
Wi-Fi connection.
Readable in high brightness settings.
Built-in speakers
Powerful fast performance, high sensitivity and perfect interaction.
High processor
Support various software installation.
An open source operating system …. Read More.
High broadcast and refresh rate.
Excellent interaction and quick response to touches.
The vertical displays come in sizes, models and ready-made designs that the customer can choose.
We offer a wide variety of longitudinal displays that our customers can get what is suitable for him.
Just one call or send a message to our email.
You can now inquire about the product and its availability,
readiness to deliver and also the advice of our best technicians.