Selfie camera screen for all occasions and events instant prints perfect spec; voice guidance with the ability to sign and add expressions and logo
Selfie camera screen All occasions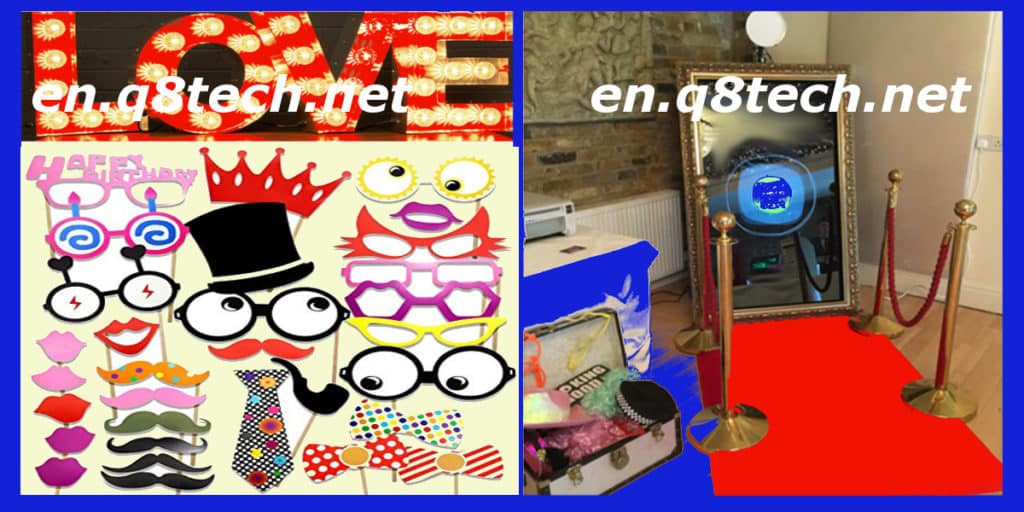 A giant camera screen through which you can take photos without a cameraman.
The most important thing is that a person sees himself in the mirror while taking his photograph.
It is a giant screen like a mirror with a distinctive camera.
Its function is not limited to standing in front of her to take a picture alone or with friends or family,
it also directs, talks to, and interacts with people during the photo-taking journey.
Also with selfie Printer technology, which is supported by the best features
and functions, as well as the ideal size, guests can print their own photos
directly from the mirror or via Bluetooth from a smartphone or computer.
It helps the user to document the best moments of his life and moments
of success and joy in a funny, lively and safe way without fear of leakage
of images as may happen in the studios of photography.
can control the total content of memory.
We can use it in all occasions and celebrations and for all apps.
You can be rely on it to control the details of your guests' images and allow them to
add their own touch, moods, their personal expressions, their signature, etc .
full-length mirror provides an elegant design and easy-to-use interface.
touch screen with colorful animation and voice guidance is amusing.
you can add a direct-written message on the mirror to add to your prints.
a great and fun way to get some great photos for your guests to be proud of in the coming years.
Advantages and features
Magic selfie mirrors are the latest in world-class imaging technology
a touch screen to communicate with guests.
high quality images.
settings that allow you to add some graphics.
Merging multiple screenshots.
Easy to move from place to place.
Outer structure depends on the wheels.
Unlimited prints.
The host can get detailed reports including the number of people who took pictures.
High quality photo album
USB with all your digital copies on it.
guests select backgrounds, themes and even change the color of
their prints from color to black, white or even dark brown.
Features of Our Selfie camera screen
Our selfie screen is a combination of fantasy and reality, a custom image and a full-length mirror.
It will make your guests and all the audience laugh because of its pleasant visual and verbal responses.
The cartoons, which were previously tuned in with a funny voice, will guide guests through it.
Fun, entertainment and beauty.
A unique image-driven activation experience that is perfect for any event.
Two-way mirror, the guest can see its reflection as in the ordinary
mirror, then it will appear to life and interactive elements can be displayed
on the screen to invite the guest to "touch the mirror" .
High flexibility allows you to customize every aspect of the experience
Some suggestions
We can place one of the light tables next to your Selfie mirror which will
provide your guests with a place to put their drinks.
Top lighting (mood lighting) can be added to enhance the mirror image area.